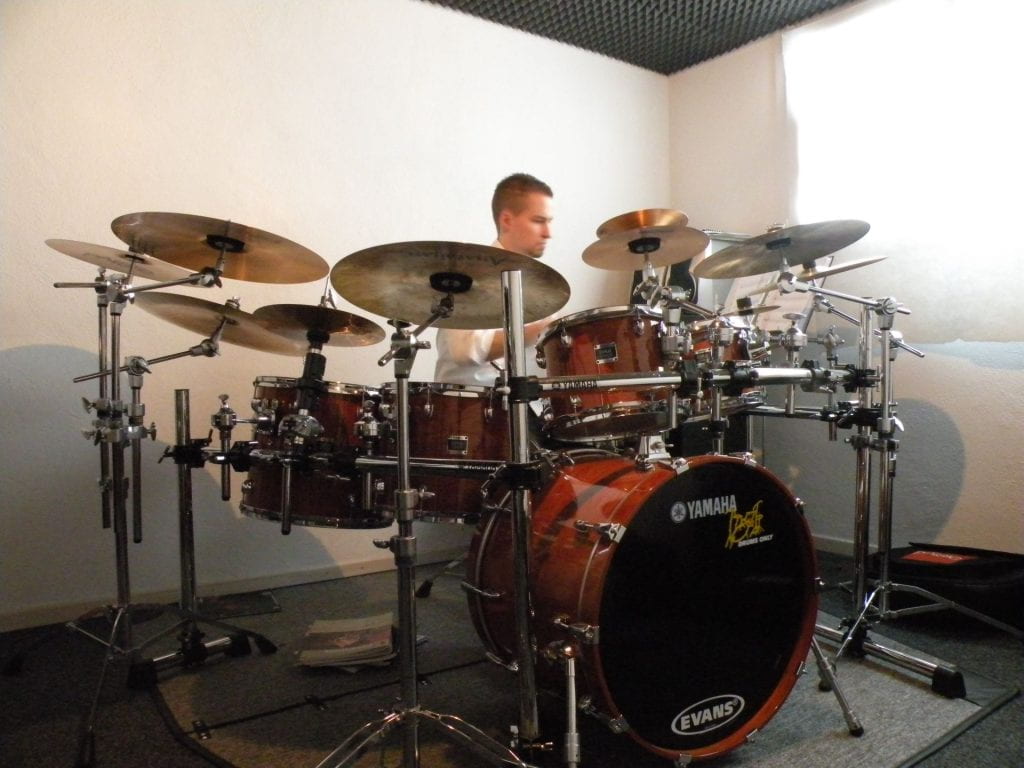 SUMMARY
Role
Drummer
Intention (SMART Goal)
By November 18th, as part of School of Rock, I will learn and have evidence for learning the drum set part to Nothing Else Matters by Metalica, Using this drum notation video by Jack Young.
PRE-PRODUCTION – INQUIRY
Leader(s) in the Field / Exemplary Work(s)
Training Source(s)
PRODUCTION
SMART Goal Starting Point Evidence
welp, the audio file didn't really work and I decided not to do this song. Read below for the full story,
SMART Goal Ending Point Evidence
Instead of a recording of the final version of this song I'm going to write about why I didn't really like this song. First off I haven't really listened to this song before because I don't really listen to Metallica. It doesn't fit with my music taste. Overall I didn't enjoy playing this song on the drums. It felt repetitive and boring but that also might just be what the drum set is like for a lot of rock and metal songs so maybe the drumset isn't my instrument or maybe I should try to explore more general like jazz because I already have preexisting living for jazz music and it seems like it would be fun on the drums. overall I just don't like the actual song in general but I'm glad I tried it because now I have a better understanding of my preferences for the drums.
POST-PRODUCTION – REFLECTION
21st Century Skills
Ways of Thinking (Creativity, Innovation, Critical Thinking, Problem Solving)
For this project, I used different ways of thinking to find ways o play the rhythms and to find the best ways to learn the music.
Ways of Working (Communication & Collaboration)
I didn't really collaborate with anyone on this project but there is an underlining collaboration in everything.
Tools for Working (Info & Media Literacy)
I used resources around me to learn the music and complete the project in the most efficient way that I could.
Ways of Living in the World (Life & Career)
This project helped me develop life and career skills because it helped me be able to do things quickly when I needed to and communicate with others.
Grammar and Spelling
Grammarly
Editor
April